Class 2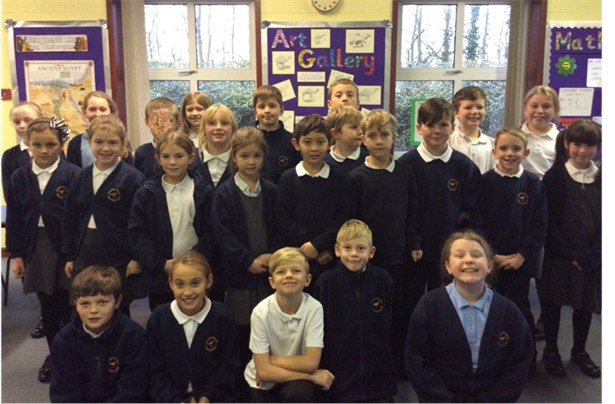 Welcome to class 2, led by Miss Rees and supported by Mrs Volley.
Zoolab Visits Grainthorpe
'We've had a wonderful morning meeting some weird and wonderful creatures. Anya from the Zoolab brought an amazing collection including a giant millipede, cockroaches, degus, bearded dragon, a snake, tarantula and a swamp frog. We were extremely brave and stroked or even held some of the creatures. We found out about the creatures habitats and how they adapt to their homes. What a great way to end the term and consolidate this term's learning!'
Class 2 – Summer Term
We have entered into the final terms of the year with leaps, waves and wind ready to encounter our new topic 'Land, Sea and Air'.
This term the children will be learning much science related topic, including plant and animal life cycles, food chains and animal adaptation. With a trip to The Deep planned for next half term, to coincide with an investigation into Rising Seas, the children are all set to be scientists.
Already, we have written some beautiful poetry, linked to our class book 'Tin Forest' by Helen Ward - a positive story about recycling and care for the environment. We will be writing dilemma stories linked to 'The Great Kapok Tree' too, an engaging story about the effects of deforestation.
Here are some pictures of the children performing their poetry:
The Tin Forest
Class 2 were inspired the The Tin Forest. We wrote poems and shared them in class. You can read them in the library.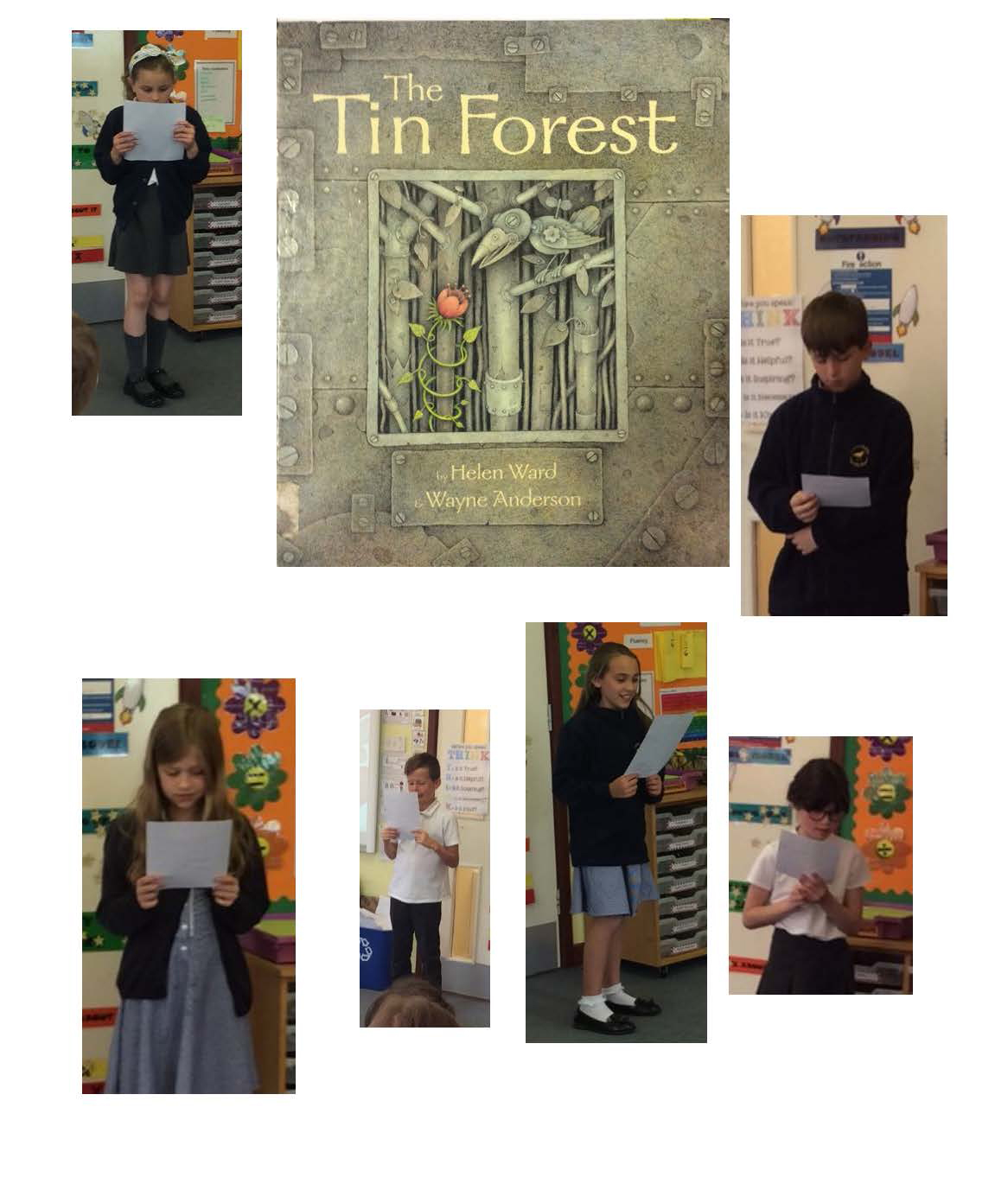 Spring term
We have had a super start to our Spring term. We began with a buzzing week of electrical science and then we steamed straight into our new topic, All Aboard, with a trip to the National Railway museum in York and a visit from Grimsby and Cleethorpes Model Engineering Society. We have learned about our 'need for speed', and how trains have developed from using 'hot steam' to electricity, to magnets and beyond, increasing in speed all the time.
The children have already created some fantastic models for homework which are proudly on display in school. We will continue our learning by researching what it means to be an innovator and then creating art work in the style of the Italian Futurist movement, as well as developing our understanding of transport through the ages.
In English we are exploring the adventures of a girl with a red crayon, in the book Journey, by Aaron Becker. The children are already excited to learn what happens to her, and then to write their own adventure stories.
Class 2 – Autumn term
Ancient Egypt has been our topic focus this term. The children were fascinated by our visitor, Mr Egypt – a real archaeologist - who told us all about the 'stuff' (artefacts) he has found.  They dressed as mummys, learned Egyptian style dancing and wrote their names in hieroglyphics. They also discovered why mummies are called mummies and not daddies! Our topic then continued with research about Egyptian life, including their 3-season-calendar, art (using clay and photography), and an afternoon with parents sharing all their learning so far.
We have also been creating potions and writing instructions for our own. These are going to be printed in a class Potions Book, which will be available to read in the school library.
We have also been learning about playscripts as we rehearse for our Christmas Nativity, which we look forward to performing at our local, historical church, St. Clements. 
Mr Egypt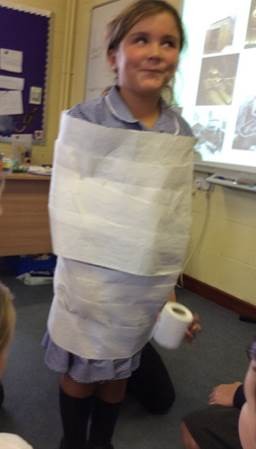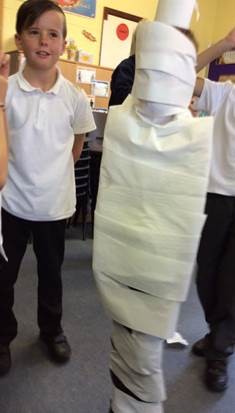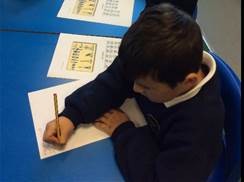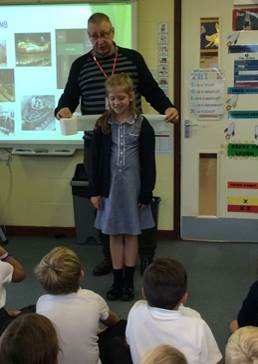 Technology to help learn music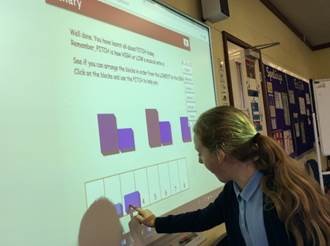 School council elections